On Sunday 16 February, a graduation ceremony was held for students of the Certificate III in Gumbaynggirr Language and Culture Maintenance. Gumbaynggirr man, and former Australian Senator, Aden Ridgeway, was the guest speaker and presented the certificates.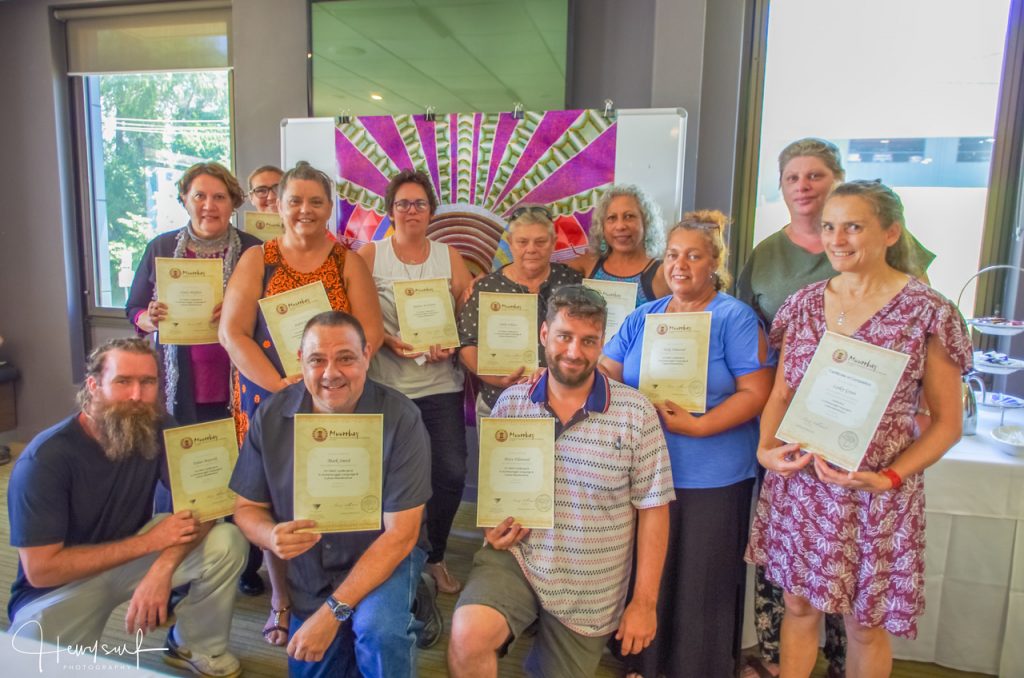 Graduates Standing: L-R: Lindy Moffatt, Blake Cusack, Judith Peen, Raylene McMahon, Debby Elliott, Wendy Morris, Vicky Filewood, Penelope Grace, Lesley Green Sitting: L-R: Dylan Maycock, Mark Smith, Bryce Filewood. Steven Skinner, Ricky Buchanan and Kerrie-Ann Jarrett also graduated but were unable to attend and Ben Moffatt attended, but is not in the photograph.
We offer our congratulations to all the graduates who showed such perseverance and dedication, attending classes after work for two years. Many of them teach Gumbaynggirr at schools in the area. They are our future. We wish them well and hope they will continue to help grow our language for years to come.