Supporting coastal Aboriginal languages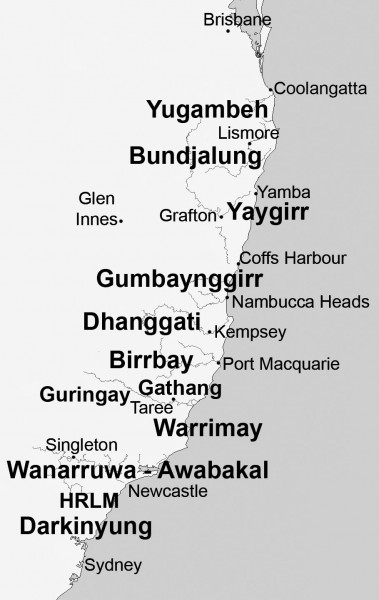 Muurrbay is a leading regional Aboriginal language centre that supports language revitalisation for the seven Aboriginal Nations from the central coast to north coast of NSW.
We work closely with Elders, local language, culture and educational organisations to research languages, publish accessible grammar-dictionaries and develop effective teaching courses and resources.
The Muurrbay story
Aunty Maggie Morris was key amongst the Gumbaynggirr Elders who, in 1986, joined together to revive their language with the support of linguist Brother Steve Morelli, who they called Gugs.
Starting out at the old Catholic church in Sherwood in the Macleay Valley, the Elders shared their language and listened to the old recordings of Tiger Buchanan. Over the years they analysed the grammar and vocabulary and produced the first Gumbaynggirr dictionary-grammar.
With Uncle Ken Walker as Muurrbay CEO, Gumbaynggirr language classes began in 1997 at the old church on Bellwood Road at the Mish and many graduates became Gumbaynggirr teachers in schools, TAFEs and community groups.
In 2004 Muurrbay expanded to become a regional language centre, supporting another six languages: Bundjalung, Darkinyung, Dhanggati, Awabakal/Wanarruwa and Yaygirr. The regional activity was known as Many Rivers Aboriginal Language Centre. Language researchers and linguists worked with community-based groups to research their languages and publish dictionaries, grammars and learners guides. Community-based language yarn ups grew into accredited courses and now many languages are taught in pre-schools, schools and TAFEs.
Registered Training Organisation (RTO)
Being a RTO gives Muurrbay more control over how it teaches Aboriginal languages. In 2015, Muurrbay decided to develop their own course, the Certificate III in Gumbaynggirr Language and Culture Maintenance (10115NAT) as we believed that the alternatives did not meet students' needs or recognise the centrality of culture for Aboriginal language courses. This course was accredited by the Australian Skills Quality Authority (ASQA).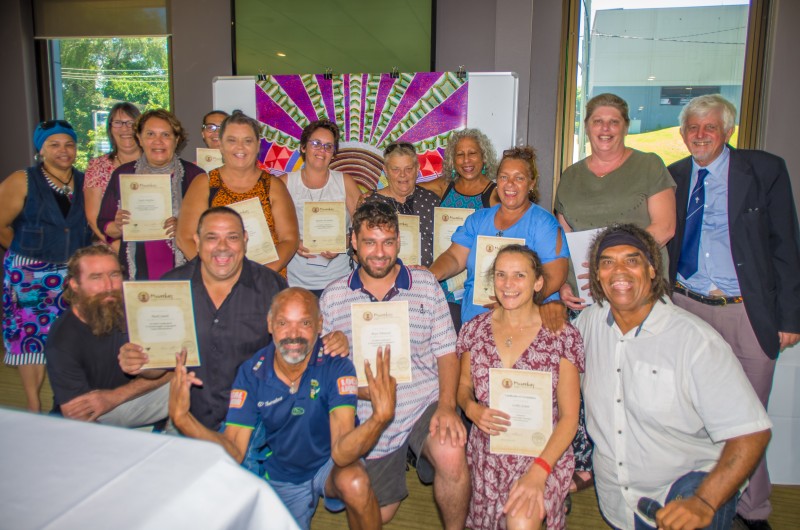 Having RTO status also means we can purchase already accredited courses, such as the Cert III in Learning an Endangered Aboriginal Language which we have delivered with great success for Gathang in Taree and Port Macquarie, and online due to Covid.
Muurrbay publishes a wide range of resources on Aboriginal language and culture. In-depth research, community consultation and peer review ensure high standards are maintained: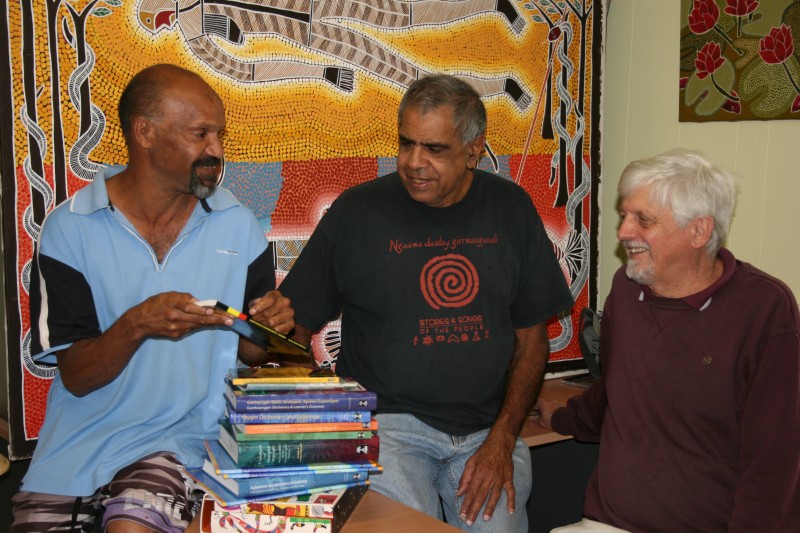 Dictionary-grammars for seven languages provide a strong foundation for language revitalisation and make linguistic research more accessible.
A handbook of Aboriginal languages of New South Wales and the Australian Capital Territory, a groundbreaking reference work.
Language teaching resources, Elders' stories and Dreamtime stories.
Online language resources, such as dictionaries and websites to support language learning.