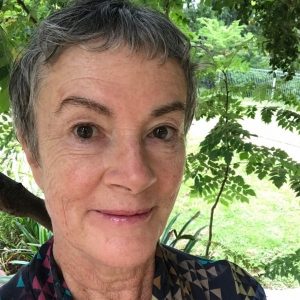 Muurrbay is pleased to announce Mari Rhydwen has been appointed as Regional Coordinator.
Mari started work for Muurrbay on the 13 February, 2017.
Mari comes with a wealth of knowledge and experience.
Following her early research in Kriol communities in the NT she took up University appointments at UWA at Murdoch University.
After working at a language centre in the Kimberley her education background led to her being appointed as the first Aboriginal Languages consultant with the NSW Department of Education and later at the Board of Studies.
She came to Muurrbay after two years working in a research institute in Indonesia.